last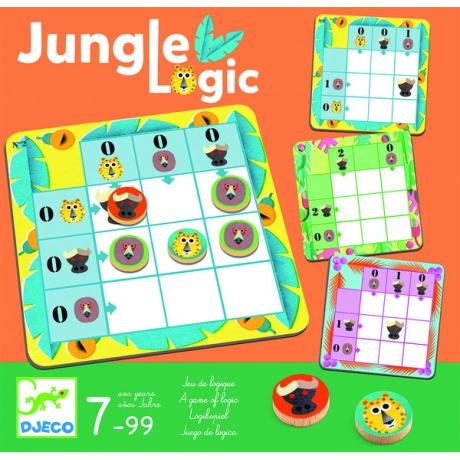 DELIVERY
Free of charge to Estonia parcel machine from 34.90 € and with courier from 99.90 € purchase.
Free of charge to Finland parcel machine from 159.90 € and with courier from 299.90 € purchase.
All over the Tartu town delivery is free of charge from 20€ purchase.
Using the principle of Sudoku, the grids impose constraints for placing the 9 wooden tokens. Logical thinking should see you through the 30 challenges.A game of logic for 1 player. Contents: 9 animal tokens (3 buffaloes, 3 jaguars, 3 monkeys), 30 challenge cards (of increasing levels of difficulty).Object: To fill the grid with the 9 tokens.Playing the game: place the 9 tokens on the table and lay the challenge cards to one side. Take one challenge card and try to fill the grid with the 9 tokens, respecting the indications given:If an animal is already drawn on the grid, place one of the 3 tokens of that animal on the square.The indication (number + animal) on the margin of the grid indicates the exact number of tokens of that animal contained in the row or column.Checking the solution: After filling the grid, check that ALL of the indications around the margins have been followed.There is only one, unique solution to each grid. Solutions can be found at the end of the booklet.
| | |
| --- | --- |
| Games by category | tactic |
| From age | seitsmendast eluaastast |
| Includes | üheksa puidust žetooni ja 30 ülesandekaarti |
| Product measures | karp 21,5 x 21,5 x 4 cm |