last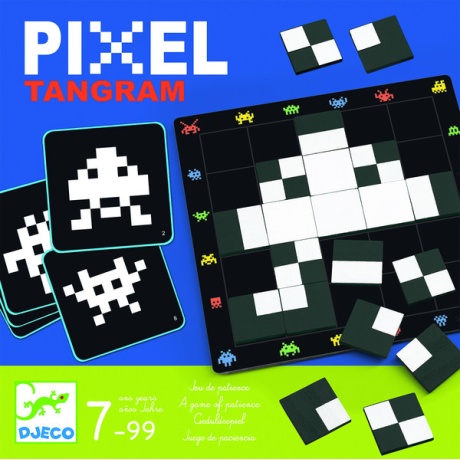 DELIVERY
Free of charge to Estonia parcel machine from 34.90 € and with courier from 99.90 € purchase.
Free of charge to Finland parcel machine from 159.90 € and with courier from 299.90 € purchase.
All over the Tartu town delivery is free of charge from 20€ purchase.
A puzzle that requires patience and concentration. Using the pieces provided reproduce the aliens shown on the cards.The object is to reassemble the "invaders" using the 25 wooden pieces. Contents: 1 board, 25 wooden pieces, 30 challenge cards.How to play: place the tray and wooden pieces in front of you. Place the challenge cards in a pile to one side. Draw a challenge card and try to reproduce the "invader" using all 25 wooden pieces.As soon as you have resolved one puzzle, try the next challenge! Solutions at the end of the booklet.
| | |
| --- | --- |
| Games by category | sologic |
| From age | seitsmendast eluaastast |
| Includes | 25 puidust osa, 30 ülesandekaarti |
| Product measures | karp 21,5 x 21,5 x 4 cm |