last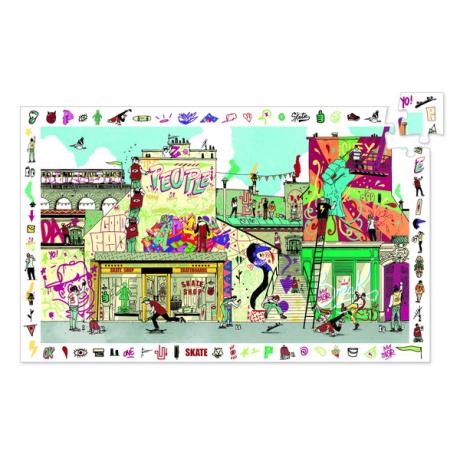 DELIVERY
Free of charge to Estonia parcel machine from 34.90 € and with courier from 99.90 € purchase.
Free of charge to Finland parcel machine from 159.90 € and with courier from 299.90 € purchase.
All over the Tartu town delivery is free of charge from 20€ purchase.
This colourfull 200 peaces puzzle shows how streetart can be beautifull and litmitless of surprises ! All around the one big picture in the centre there are lots of things to find!Start by putting all the pieces of the puzzle together, then have fun finding items from the border in the picture.Includes a full size poster.